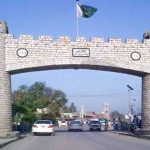 LAHORE: Pakistan People's Party senior leader Aitzaz Ahsan denounced on Thursday the qualms earlier expressed by Speaker National Assembly Ayaz Sadiq regarding assemblies not completing their tenure, saying that the Pakistan Muslim League-N is making statements which are misleading and deceptive.
The senator was speaking to media outside Lahore High Court, where he claimed that the PML-N is habitual of blaming 'third parties' for its problems.
The PPP leader said that the elections will be held on time and problems will be resolved soon.
"The Army isn't hatching conspiracies against the PML-N, the judicirary is in fact providing it relief," said Ahsan said.
The PML-N is surrounded by the iqama-related issues, he stated.
The PPP leader was of the opinion that former prime minister Nawaz Sharif should be punished apart from being disqualified.
Aitzaz Ahsan condemned the recent incident in Multan on Wednesday, in which lawyers protested the shifting of the judicial complex and resorted to vandalising the new building.
He said that the Supreme Court or the LHC should have been approached by the disgruntled lawyers.
On Wednesday, in an interview, the National Assembly Speaker said that he fears assemblies will not be able to complete their tenure. Sadiq also said uncertainty was looming and has been fuelled by instances such as the delimitation bill not being passed.
Also reacting to Sadiq's statement, Foreign Minister Khawaja Asif asserted that assemblies would complete their tenure and there was no problem which would lead to a delay in elections in the country.