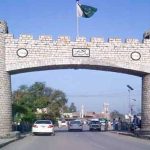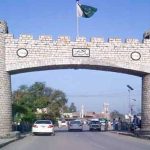 ISLAMABAD: Balochistan National Party-Mengal (BNP-M) chief Sardar Akhtar Mengal telephoned Pakistan Peoples' Party (PPP) co-chairman Asif Ali Zardari and discussed important issues including the political situation of the country.
During the telephonic conversation, the two leaders also discussed the government's failure to stop locust attacks, growing poverty and the government's criminal negligence in combating the coronavirus.
The BNP chief inquired about the health of the PPP co-chairman and wished for his quick recovery as the country needed politicians like him in the current circumstances, with the situation deteriorating day by day due to ruler's negligence.
On the occasion, Asif Zardari said that the PPP has always strengthened the country, democracy and the poor by supporting the economy in difficult times.
He said that the PPP shall continue to play its leading role in saving the country from the selected and imported rulers have made the country a hotbed of problems.
On Wednesday, Balochistan National Party (BNP) Chief Akhtar Mengal parted ways with the incumbent government of Pakistan Tehreek-e-Insaf (PTI).
While addressing the National Assembly (NA) session, Mengal made this announcement and said that his party has waited for two years but no one has bothered to pay attention to their demands despite fully supporting the government in last budget.
He said that PTI had signed two agreements at the time of government formation after the 2018 General Elections and later during the presidential elections, but not a single point of the accord was implemented.
We will stay in the Parliament and will keep on raising the issues, he added.