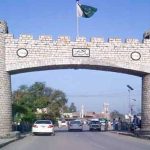 QUETTA: Balochistan National Party (BNP) chief Sardar Akhtar Mengal has decided to vacate his provincial assembly seat days after the party struck a deal with PTI on government formation.
Mengal, however, will retain his National Assembly (NA-269) seat and is due to take oath alongside other elected lawmakers in parliament on Monday.
Moreover, the party has decided to utilise seats for independent candidates till the six-point agreement with PTI materialises.
Senior leaders of the PTI met BNP leadership in Quetta to formalise the deal on Wednesday. Mengal said his party do not desire a top slot in the government.
"We have presented our points in front of various political parties and at different forums and without these points we cannot solve the issues of the province and assurances needed to resolve these issues," he said.
PTI leader Shah Mahmood Qureshi said that Balochistan is part of the federation and the PTI government will keep the province with it.
He said that the BNP has announced to support PTI's candidate for premiership.