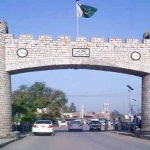 LAHORE: Renowned singers Ali Azmat and Ali Zafar will perform at the closing ceremony of Pakistan Super League's second edition in Lahore on March 5.
The ceremony will begin at 6pm in Gaddafi Stadium whereas the final match will begin afterwards at 8pm.
Preparations for the final are going on in full swing as the much-loved and thrilling league is returning to the country.
People from across the country have thronged to Lahore support their favourite teams and experience the live action of the players.
Long queues have lined-up outside banks and seek tickets being sold at a fast pace.
Strict security arrangements are being made to avert any untoward incident.