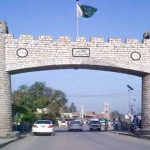 WASHINGTON: Pakistan's Ambassador to the United States (US), Ali Jehangir Siddiqui held a meeting with the US Defense Secretary James N. Mattis in Washington on Monday.
During the meeting which lasted for about 30 minutes, Ali Jehangir Siddiqui and Mattis discussed security situation in South Asia.
They also took stock of matters related to mutual interests of both the countries.
The meeting took place in Pentagon.