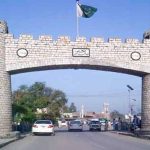 KARACHI: Muttahida Qaumi Movement-Pakistan (MQM-P) leader Ali Raza Abidi has challenged PTI chief Imran Khan's victory in NA-243 Karachi.
Abidi has written to the ECP, Rangers director general and head of the Sindh police, challenging the results. He has also sent a copy of the letter to the returning officers' office.
He has said that rigging took place in the constituency and polling agents were told to leave the room when the votes were counted, which he says is against the law.
The MQM's candidate for NA-239 Karachi, Khawaja Sohail Mansoor, has also challenged the results in his constituency where PTI's Muhammad Akram won. He also claimed that polling agents were forced to leave the room when the ballot papers were counted.
NA-243 comprises areas like Gulshan-e-Iqbal and Gulistan-e-Jauhar.