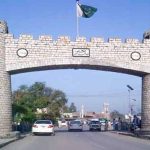 Sajid Ali Sadpara — son of renowned Pakistani mountaineer Muhammad Ali Sadparawho had gone missing while attempting a winter summit of K2 on Friday night — said that the chances of the three climbers returning alive after three days were "next to none" under such harsh conditions.
Talking to the media after the end of second-day rescue mission in Skardu, Sajid suggested that the three climbers may have had an accident while descending from the K2 "Bottleneck", considered the most dangerous route of the entire expedition. According to AdventureStats, 13 out of the last 14 fatalities on K2 have occurred at or near the Bottleneck. "There is no hope to live under such harsh conditions for three straight days," Sajid said. "When I returned from Bottleneck at 8,200 metres, they were climbing up the Bottleneck at 11AM on Friday.
Explaining his decision to return from the expedition, Sajid said that he realised that it will be difficult for him to continue the expedition without oxygen after reaching 8,200 metres, adding that when he tried to use the available oxygen, it emerged that their regulators had leaked. He said that at that point in the expedition, he was mentally disturbed and his father and John Snorri asked him to return.
The rescue and search team of Pakistan Army using helicopters started the mission on Saturday in extremely challenging weather and flew as high as 7,000 meters but unfortunately have not spotted anyone thus far, officials said.