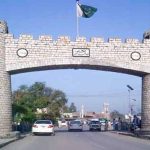 ABBOTTABAD: All 47 persons on board the ill-fated aircraft PK-661 including five of crew have been confirmed dead on Wednesday after it crashed near Havelian due to a technical snag.
ATR-42 also known as PK-661 was enroute Islamabad from Chitral in the evening today when it lost communication with air traffic control and crashed some ten kilometers of Havelian.
Authorities have confirmed that the aircraft carried five of crew, nine women, 31 men and two infants. Three foreigners are said to have boarded the crashed plane as well.
Civil Aviation Authority (CAA) confirmed the accident over an hour after the crash in a village near Havelian while spokesperson for the airline stated that an emergency response centre was activated.
All the bodies were shifted to different hospitals while Dr Musadik Malik, Spokesperson for the Prime Minister (PM) House has said that National Database and Registration Authority (Nadra) would identify the bodies.
Army has mobilised its resources including two copters and ground troops for immediate rescue operation.
Known religious scholar Junaid Jamshed was onboard the flight along with wife and Deputy Commissioner (DC) of Chitral, Osama Warraich had also boarded the aircraft with his wife and a daughter.
Rescue teams reached the site around 40 minutes after the crash. Captain Saleh Janjua was flying the aircraft while Ali Ikram served as the First Officer, Ahmad Janjua as Trainee First Officer and Sadaf Farooq and Isma Aadil were stewardesses on the flight .
Earlier in 2010, Airblue Flight 202 crashed on 28 July near Islamabad killing all 146 passengers and six crew on board. At least 17 flights of Pakistan International Airline have crashed in total till date.
Flight recorder was recovered at the crash site by rescue teams.