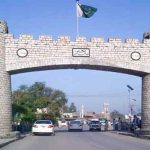 ISLAMABAD: Chairman Pakistan Peoples Party Bilawal Bhutto Zardari said on Wednesday that the institutions should work within the constitutional limits.
Bilawal said this in a meeting held at Zardari house with a delegation from the Supreme Court Bar Association of Pakistan.
Newly-elected President of the bar association Qalb-e-Hussain, along with members Ahsan Bhoon and Abid Saqi were in the bar's delegation. While Nayyar Hussain Bukhari, Farhatullah Babar, Raja Pervaiz Ashraf Sherry Rehman and other PPP leaders were also present at the meeting.
"We want the governance under the Constitution and law in the country," Bilawal stressed.
Bilawal also said that the bar associations should be on the forefront in upholding democracy and the constitution.
"Bar councils should play their part in upholding the supremacy of the constitution and law," he said, adding that they are the only solution to the problems of the country.