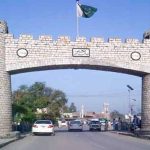 MUMBAI: It was not long ago when reports of tiff between Abhishek Bachchan and his wife Aishwarya Bachchan hogged media notice, and in apparent more fuel to the fire, senior Bachchan is reportedly also unhappy with Aish for shooting intimate scenes with Ranbir Kapoor.
The first teaser trailer of Karan Johar's upcoming romantic flick 'Ae Dil Hai Mushkil' is talk of the town, however, Aishwarya's bold scenes with Ranbir ultimately stole the show, as it was the first time that fans got to see the former beauty queen play such a character.
Reports now claim that these scenes have got Ash's father-in-law, Amitabh Bachchan seeing red, said Times of India in its report.
Apparently, the superstar is fuming over Aishwarya steaming up the screen with Ranbir. It had earlier been reported that Big B even approached Karan to cut off her kissing scene in the film. The makers thought the intimate scenes wouldn't be a problem, as nothing was flagged during the narrations.
There are also reports that state Amitabh, Abhishek and Aishwarya got into a 'tiff' on the day of the trailer launch, as Bachchan Sr. was fuming over the steamy scenes. Abhishek put up a very supportive front and according to reports, shared the teaser 'as a formality'.