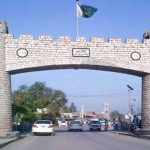 PESHAWAR: At least 20 people including Awami National Party (ANP) leader Haroon Bashir Bilour were killed and morethan 43 others sustained injuries when a suicide bomber blew himself up during a corner meeting in Peshawar's Yakatoot area on Tuesday night.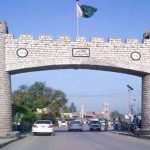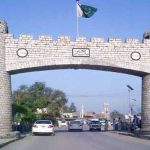 According to details, Haroon Bilour was holding a corner meeting in the Yakatoot area when an explosion occurred. Haroon Bilour was severely injured and was moved to the city's Lady Reading Hospital along with other injured victims of the blast where he breathed his last.
The ANP leader was contesting polls from PK-78 constituency of Peshawar and the corner meeting was arranged as a part of his election campaign.
It is pertinent to note here that Bilour's father, Bashir Ahmed Bilour, too had lost his life in a 2012 suicide bomb explosion in the city's Qissa Khwani bazar.
Bomb Disposal Unit confirmed that it was a suicide blast at least eight kilograms of explosive material was used in the attack.
Capital City Police Officer (CCPO) Peshawar told media that at least 43 people were injured in the blast and 20 including the ANP leader were killed.
The rescue teams and law enforcement agencies reached the site of the blast. Police and bomb disposal officials collected evidence from the site of the blast and initiated an investigation into the incident.
The body of Haroon Bilour was later shifted to Bilour House where ANP workers gathered in great numbers to pay respect to their deceased leader. ANP leader Iftikhar Hussain said the funeral prayers of Haroon Bilour will be offered on Wednesday at 5pm at Wazir Bagh in Peshawar.