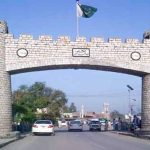 The Khyber-Pakhtunkhwa Elementary and Secondary Education Department has constituted a special anti-harassment committee at directorate level.
The committee is made up of four female members namely Deputy Director Establishment II (Female), Deputy Director Establishment I (Female), Assistant Director (Litigation-I) and Assistant Director Establishment II (Female).
As per the law every department is bound to establish an anti-harassment committee where any female employee could approach and lodge her complaint if faced with sexual harassment at the workplace.
Most of the departments, however, don't have such committees despite the legal obligations. All the male and female District Education Officers (DEO) across the province have been sent a copy of the notification which was issued on October 12.
The move is aimed at providing a safe working place for the female employees of the education department and a place to lodge their complaints in the event of any workplace harassment from their male colleagues.
An official said that the four member committee is a welcome move for the female employees of the department and the good thing in the committee is that female members had been notified for it.
"It will be easier to reach a female member of the committee and discuss with them their problems for other females," she said.
The notification has been sent to the merged tribal districts too, she said.
Talking to media, Minister for Elementary and Secondary Education, Shahram Khan Tarakai said that a peaceful working environment for female employees in education sector was the top priority of the government.
He said that it had been clarified to the employees that no compromise on harassment issues in the schools would be made. He said that a committee was constituted to address any complaint of harassment in the education office and schools.