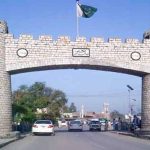 MUMBAI: Bollywood actor Shah Rukh Khan received some support from colleague Anupam Kher, when the latter supported him after politicians criticised him severely.
Shah Rukh Khan has ruled the hearts of Bollywood ever since he debuted in screens across India. However, most recently he seems to have earned the ire of extremist Indian political party BJP, which has slammed Khan in statements and its leaders have criticised him immensely.
Just yesterday, another senior BJP MP Adityanath criticised the Dilwale star and likened Shah Rukh Khan to alleged terrorist Hafiz Saeed. "Shah Rukh Khan and terrorist Hafiz Saeed speak the same language," the BJP MP had said. He had also said that if countless people in India stopped watching his films, Shah Rukh 'would just be another normal Muslim on the streets'.
However, this was too much to bear for his Dilwale Dulhania Le Jayenge co-star Anupam Kher. In a tweet, Kher criticised the politicians who were slamming Shah Rukh and stated that India was proud of him.
Shah Rukh Khan had commented on the rising, extreme intolerance in India and had appreciated artists and writers who had returned their awards back in protest. In India, recent cases of extremism have swept the nation, with the Dadri lynching one of them. Also, Pakistani singer Ghulam Ali was forced to cancel his concerts in Mumbai and Pune, after Shiv Sena threatened to disrupt his performances.