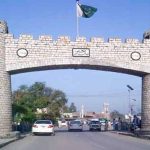 ISLAMABAD: Appellate tribunal on Tuesday has turned down pleas challenging nomination papers of Dr Firdous Ashiq Awan and Khawaja Asif for upcoming general elections.
While hearing the appeals, the tribunal has cleared Pakistan Tehreek-e-Insaf (PTI) leader Dr Firdous Ashiq Awan from NA-72 and allowed her to contest the polls.
Meanwhile, Pakistan Muslim League-Nawaz's (PML-N) Khawaja Asif was also given green signal to participate in the elections from NA-73 Sialkot.
On the other hand, PTI Chief Imran Khan has been summoned to record his stance over petition against his candidature in NA-35.
Earlier, a petition PML-N leader Maryam Nawaz's nomination papers was also dismissed for constituency PP-173 of Punjab Assembly. The tribunal had also rejected the objections regarding PTI Chairman Imran Khan's candidature for NA-243.