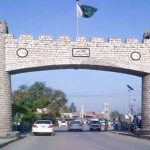 ISLAMABAD: Foreign Office (FO) spokesperson Dr. Muhammad Faisal has said that the recent terrorist attack in Quetta was traced back to Afghanistan.
At his weekly news briefing in Islamabad on Thursday, he stated that this development reinforces Pakistan's stance regarding safe havens of terrorists in Afghanistan.
The spokesperson said that terrorists' sanctuaries in Afghanistan were being used for attacks on Pakistani territory and added that these attacks must stop.
To a question, Dr Muhammad Faisal stated that Pakistan desired dignified and sustainable repatriation of Afghan refugees to their homeland.
Dr. Faisal also denied the presence of Daesh and Taliban leadership in Pakistan.
Responding to a question, the Foreign Office Spokesperson said that both Pakistan and the United States (US) continued to communicate with each other on issues of mutual interests.
He pointed out that Pakistan had been facilitating the US war in Afghanistan for the last sixteen years.
He said that Pakistan's cooperation also helped the US to secure the region and decimate Al-Qaeda.
The spokesperson reminded that Pakistan had fought the war on terror largely from its own resources which cost it 120 billion dollars over the last fifteen years.
He said arbitrary deadlines, unilateral pronouncements and shifting goalposts were counterproductive in addressing the common threat.
Responding to a question, the spokesperson said that Pakistan wanted to resolve all outstanding disputes with India through dialogue adding that the dialogue could only be held if the other side was ready for the same.
He also voiced concerns over the Indian atrocities in occupied Kashmir.
The spokesperson said that India needed to accept the reality that it could not silence the Kashmiri freedom movement using force.