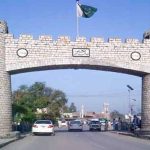 KARACHI: Pakistan Tehreek-e-Insaf (PTI) Sindh chapter's organizer Arif Alvi has stepped down from his post.
According to details, Alvi said that he had resigned a few days ago and that he is now requesting party chairman Imran Khan to accept the resignation.
Arif Alvi said running organizational affairs is not his cup of tea.
It merits mentioning here that Alvi did not participate even in the meeting of organizers of all four provinces that recently took place in Islamabad.
Taking Justice (retd) Waheehuddin's recommendations into consideration, PTI chairman had dissolved the party setup and designated organizers for each province until fresh party elections take place.