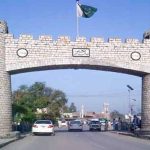 ISLAMABAD: Dr Arif-ur-Rehman Alvi took oath as 13th President of Pakistan at a graceful ceremony in Islamabad today.
Chief Justice of Pakistan Mian Saqib Nisar administered the oath to him.
Prime Minister Imran Khan, outgoing President Mamnoon Hussain, Chairman Senate, Speaker National Assembly, federal ministers, governors, provincial chief ministers, Chairman Joint Chiefs of Statff committee, the three services chiefs, Saudi Information Minister Awwad Bin Saleh Al-Awwad, Chinese Foreign Minister Wang Yi, ambassadors, diplomats, and senior officials attended the oath taking ceremony.
The term of outgoing President Mamnoon Hussain had ended yesterday.