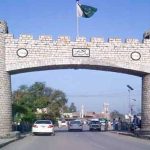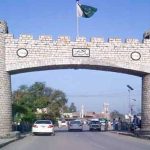 ISLAMABAD: Prime Minister Shahid Khaqan Abbasi on Tuesday that asserted that it is not the job of armed forces to guarantee the holding of general elections, adding that it has been decided by the National Security Committee that elections will be held on time.
Talking to senior journalists, PM Abbasi said that the media and judiciary in Pakistan are not independent. He maintained that the general elections would be held in July this year. "We won't leave government even a second before our mandated time period" he reiterated.
The premier said that the character and previous work of a person must be inspected before his/her appointment as a judge. "Whenever a judge is appointed, he retires as a judge. There are precedents of people being appointed as judges in the past, who did not deserve the post," he added.
PM Abbasi said that in case Pakistan Muslim League-Nawaz wins the next elections, party leader Nawaz Sharif would decide about the next prime minister. He said that the Supreme Court's decision to oust Nawaz was not accepted by the people of Pakistan and neither history will accept it. "Nawaz Sharif is still my prime minister," he asserted.
The premier added that the National Accountability Bureau references have no link with the National Assembly. "There is no danger to the system, neither to us. I have authority to dissolve the assembly. Whenever my party will advise me, I will do it," he remarked.
PM questioned that how can an unelected government work better than the elected one, adding that the people of Pakistan have given the PML-N the mandate and the party has always fought in every given circumstance.
Earlier, while speaking on a private news channel, Director-General Inter-Services Public Relations Major General Asif Ghafoor said that there is no danger to democracy as long as the fruits of democracy reach the people.
In regards to the upcoming general elections, the military spokesman said that the Army will follow all instructions, within the limits of the Constitution, pertaining to elections.