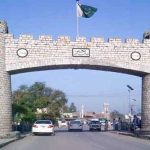 RAWALPINDI: Pakistan Army on Saturday conducted relief and rescue operation in the epidemic affected and far-flung areas of Awaran in Balchistan.
According to a statement issued by the Inter-Services Public Relations (ISPR), the operation was conducted on the request of the government of Balochistan.
Army medical teams with adequate medicines reached Awaran and treated the patients, the statement added.
It read that special helicopter sorties were flown to evacuate large number of critical patients of gastro from Tranchik to Hub to provide them with medical relief.
In addition, around thousand litres of potable water, mosquito nets, ration packs, water tanks and hygiene kits were also distributed amongst the local populace, said the statement.