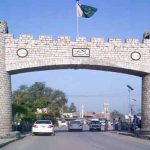 ISLAMABAD: The government while negating the proposed hike by the Oil and Gas Regulatory Authority (OGRA) reduced the prices of petroleum products, announced Finance Minister Asad Umar in a press conference here Friday.
Finance Minister Asad Umar announced a decrease of Rs. 2 per litre in petrol and diesel prices and added that price of kerosene oil has been cut by Rs3 per litre, whereas light diesel oil price has been slashed by Rs5 per litre while price of domestic gasoline has been decreased by Rs2 per litre.
"Global oil prices rose in October, however the government only increased the petroleum prices by half as much that month," Umar told reporters.
The finance minister said the Petroleum Development Levy (PDL) on petrol has been cut to Rs6.15 from Rs10, while the PDL on diesel has been reduced to Rs6.56 from Rs8.
He said that the sales tax has been reduced from 15 per cent to 4.5 per cent on petrol, and from 27.5 per cent to 12 per cent on diesel. The cuts in sales tax and PDL were made to keep the petroleum prices in check.
Following the price revisions, petrol will now be sold at Rs95.83 per litre, diesel at Rs110.94 per litre, kerosene oil at Rs83.50 and light diesel oil at Rs77.44, effective from December 1 (tomorrow).
Asad Umar also expressed the hope for further improvement in the prices in the near future.