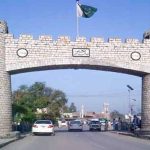 SEATTLE: Finance Minister Asad Umar on Sunday assured overseas Pakistani investors that all their reservations will be removed and urged them to make investments in Pakistan.
While addressing Pakistani community in Seattle, the finance minister said the government of Pakistan is responsible for the investments regarding Pakistan Banao Certificate.
Asad Umar maintained that Pakistan is not just discussing bailout package with the International Monetary Fund (IMF); but also planning to end this practice of taking loans.