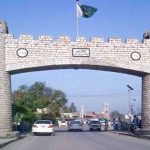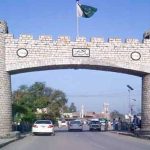 PESHAWAR: Awami National Party (ANP) chief Asfandyar Wali Khan on Wednesday asked Prime Minister Nawaz Sharif to cut-short his US visit and call joint session of the parliament regarding current tense situation with India.
Addressing ANP Working Committee meeting at Bacha Khan Markaz, Asfandyar said that Pakistan should revisit its foreign policy. He said national unity is required during the current tense situation with India to foil the designs of the enemy.
Asfandyar Wali criticize the Khyber Pakhtunkhwa government attitude with Afghan refugees and said that the government's attitude towards Afghan refugees is against pukhtoons norms. He said harassment of Afghan refugees is violation of refugee rights.
Asfandyar Wali Khan demanded immediate implementation of FATA reforms. He said that Fata reforms bill should be passed through Parliament and should be implemented.
The ANP chief demanded of the federal government China-Pakistan Economic Corridor (CPEC) with its full components for FATA, Baluchistan and KP. He demanded from PM Nawaz Sharif to work on his promise made at APC regarding CPEC. He said Pakhtuns suffered the most, were deprived of rights and now CNICs of 10000s blocked.