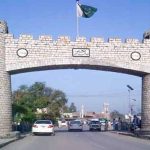 PESHAWAR: Awami National Party (ANP) chief Asfandyar Wali has rejected the federal budget and added that the government has imposed new taxes of Rs5bn over the poor people.
He slammed the government for taking loans much more than what the previous two predecessor governments had, and that too before the coronavirus provided a setback to the country's economy.
The ANP chief said that due to the incompetence of the government, the revenue targets were not met.