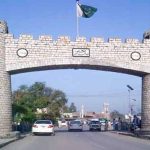 JAKARTA: Pakistan registered their second win in baseball at the Asian Games when they stunned hosts Indonesia 10-2 at the Rawamangun Baseball Field.
Taking the upper hand in the game from the start, Pakistan took a 6-2 lead in the game after the sixth innings to keep the momentum going and winning the game.
On Tuesday Pakistan won their first game of the baseball event when they defeated Thailand 8-1.
Pakistan had earlier lost both its opening games, losing 15-0 to Japan and 16-3 to China.
Pakistan will next face Hong Kong on Saturday, August 31 in the men's team consolation round.