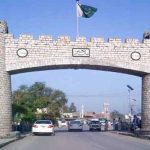 ISLAMABAD: Lawyer of former president and co-chairman of Pakistan People's Party (PPP) Asif Ali Zardari on Tuesday requested acquittal of his client ahead of his indictment in Park Lane reference.
During the hearing of the case, counsel of Asif Ali Zardari said that court should understand whether National Accountability Bureau (NAB) has acted according to the law as the bureau cannot file suo moto reference against loan transactions.
Earlier, accountability court deferred the indictment of former president Asif Ali Zardari in Park Lane reference, as his counsel Advocate Farooq H Naek filed plea against the proceedings.
During hearing Zardari's lawyer filed a petition in accountability court to stop the indictment against former president, as proceedings against his client were not legally justified so the court should stop the indictment.