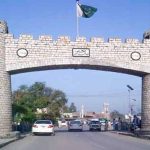 Pakistan Peoples Party (PPP) on Monday sent a legal notice to Pakistan Tehreek-e-Insaf (PTI) Chairman and former prime minister Imran Khan for leveling serious allegations against co-Chairman Asif Ali Zardari.
The legal notice has been sent to the PTI chief who had accused Zardari of hiring hitmen to kill him.
In his public address last Friday, former premier Imran Khan accused PPP co-chairperson Asif Ali Zardari of being a key player in hatching a new conspiracy for his assassination.
"Now they have made a Plan C, and Asif Zardari is behind this. He has loads of corruption money, which he loots from the Sindh government. He has given money to a terrorist outfit and people from powerful agencies are facilitating him," Imran alleged.
"I am telling you this because if something happens to me, the nation should know the people behind this so they never forgive them."
PPP has sought an unconditional apology from Imran Khan.