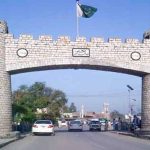 ISLAMABAD: Former president Asif Ali Zardari on Thursday will be shifted to Pakistan Institute of Medical Sciences (PIMS) in Islamabad for his medical examination upon recommendation of a medical team.
Reportedly, Asif Ali Zardari, who has been sent to the Adiala Jail, will undergo several medical tests.
His room in the hospital has been declared as sub-jail and VIP security measures have been taken around the medical complex.
The National Accountability Bureau (NAB) had arrested the former president on June 10 after cancellation of his pre-arrest bail by the Islamabad High Court in the fake bank accounts case. On Aug 16, the court sent the former president to Adiala jail on judicial remand.