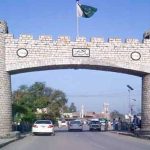 MARDAN: A special anti-terrorism court (ATC) on Monday handed out life imprisonment to Muhammad Nabi, a 15-year-old convict in the rape and murder of four year old Asma in Mardan.
The court also imposed a fine of Rs1 million on the convict.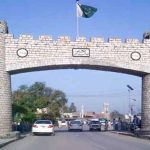 Asma was reported missing from the Gujjar Garhi area in Mardan on January 13, and was recovered dead the next day from nearby sugarcane fields. According to her postmortem report, the four-year-old was raped and later killed.
However, former Inspector General (IG) Police Khyber Pakhtunkhwa (KP) Salahuddin Mehsud had claimed that the accused had unsuccessfully attempted rape before murdering the girl.
On February 12, Nabi, who was also Asma's second cousin and lived in the same area as her, had confessed to murdering her before the court of senior civil judge Asim Riaz.
Mardan Regional Police Officer (RPO) Dr Mian Saeed said that the case was resolved by tracing a drop of blood on a leaf in the sugarcane field where the minor was killed.
The RPO said that fingerprint traces of the suspect were found on the neck of the deceased, and the weapon used for the crime has also been recovered.
Dr Saeed said that the suspect attempted sexual assault on the four-year-old in the sugarcane field but the minor resisted by shouting for help. In reaction, Nabi killed the minor by strangulation.