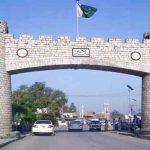 QUETTA: National Party (NP) President, Hasil Bizenjo on Sunday said instead of ensuring people's rights, some powerful elements engaged themselves in the practice of spreading terror and culture of guns.
Addressing the participants of National Convention here, Hasil Bizenjo regretted that the state has completely failed in creating a sense of ownership among the people, who, today stand without any positive hopes for their future.
"Those who let out vociferous shouts standing atop a container in favour of revolution don't have a single clue as to what actual revolution is all about," he stressed, adding, the right platform for pro-revolution talks are the assemblies.
He said 'we have to take forward the mission of slain Sabeen Mahmoud, Hendry Masih and others'.
Hasil Bizenjo said the footprints of all criminal elements trail to the highest platforms of power in the country.