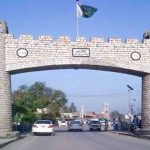 ISLAMABAD: Adviser to the Prime Minister on Finance Dr Abdul Hafeez Shaikh during a post-budget press conference on Sunday said that the government had decided to extend the deadline for its Asset Declaration Scheme to July 3.
"There's been a lot of interest in the Asset Declaration Scheme," he said, adding that the deadline had been extended to banking office hours on July 3.
"We are giving people a final opportunity [to take advantage of the scheme] in case some people are still in the process or are facing difficulties wrapping it up," he said.
Shaikh, while discussing the government's budget strategy at the press conference in Islamabad, said it was part of its agenda to "make all things transparent. To utter nothing but truth in front of the public. That is precisely what is reflected in this budget."
"At the heart of the budget are the people of Pakistan, because a government's success can only be assessed on the basis of how good it is for the people," Shaikh said.
"And if harsher than harsh measures need to be taken, we shouldn't shy away from them," he said.
"When the PTI was elected into government, it inherited an economic crisis that it is still trying to get out of," Shaikh said, explaining that due to the current account deficit and foreign loans, the external front was a matter of great concern.
"We took immediate steps to curb the external threats. We tried bringing down the Current Account Deficit. We imposed tariffs on imports and that too on luxury products & finished products; to squeeze imports. And that has continued in this budget.
Due to foreign loans and the import-export gap, the rupee devalued in comparison to the dollar. The first step, Shaikh said, was to reduce the current account deficit.
This was achieved by levying tariffs on imports ─ particularly luxury goods and finished products ─ to reduce the purchase of such products. "The current account deficit was $20 billion when this government came to power, but it has now gone down to $13.5bn," he said.
"The budget has suggested measures that will bring it down further to $7bn."
The government also managed to acquire $9.2bn in loans with friendly countries, including deferred payment facilities with Saudi Arabia and United Arab Emirates, while the government is in talks with Qatar over similar arrangements.
"Things are also on the right track with the International Monetary Fund," Shaikh said. "If everything stays on course, they will give us a $6bn package, and taking a cue from them, the Asian Development Bank has also committed some money. This will be disbursed during the year. We have similar hopes from the World Bank."
"These were the steps we took to generate dollars," he said.