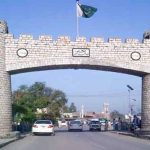 KABUL: At least 110 soldiers have surrendered to Taliban militants in Badakhshan province, an official says and Taliban claim.
Abdullah Naji Nazari, head of the provincial council of Badakhshan says that 180 soldiers who were under the siege of Taliban in Tir Giran area of Wardouj District have finally surrendered to the insurgents.
Nazari said that these soldiers belong to National Police, Border Police and Local Police who were under the siege for four days and after not receiving reinforcement they finally lay down their weapons in front of militants.
According to Nazari, these soldiers surrendered through mediation of the local villagers.
Head of the provincial council expressed concern over the fate of these soldiers and told Azadi Radio that most of those Taliban are foreigners and they can do anything.
Some local security officials say on condition of anonymity that these soldiers have also handed over government-issued weapons to Taliban.
In the meantime, Taliban have accepted responsibility for capturing these soldiers alive.
A post on Taliban website states that 110 soldiers have surrendered to them in Wardouj District of Badakhshan province.