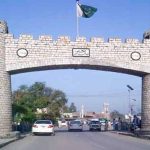 SANAA: An attack on a bus at a market in rebel-held northern Yemen killed at least 29 children Thursday, the Red Cross said, as the Saudi-led coalition faced a growing outcry over the strike.
The coalition said it had carried out a "legitimate military action", targeting a bus in response to a deadly missile attack on Saudi Arabia on Wednesday by Huthi rebels.
Coalition spokesman Turki al-Maliki told foreign news agency that claims by aid organisations that children were inside the bus were "misleading", adding that the bus carried "Huthi combatants".
The International Committee of the Red Cross said the strike hit a bus filled with children at the Dahyan market in the Huthi stronghold of Saada.
"A hospital supported by our team in Yemen received the bodies of 29 children under the age of 15 and 48 wounded, including 30 children," the ICRC said on Twitter.
A spokesman for the Red Cross in Sanaa told foreign news agency the toll was not final as casualties from the attack were taken to several hospitals.
The Huthis´ Al-Masirah TV, quoting the rebel health ministry, reported that 50 people were killed and 77 wounded, "mostly children", though it was not possible to verify that toll.
The Save the Children charity, quoting its staff, said that at the time of the attack the children were on a bus heading back to school "from a picnic when the driver stopped to get a drink".
"Save the Children condemns this horrific attack and is calling for a full, immediate and independent investigation into this and other recent attacks on civilians and civilian infrastructure," it said.