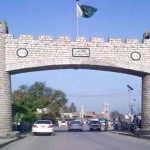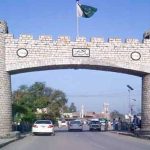 LAHORE: An Anti-Terrorism Court (ATC) on Saturday sentenced Imran Ali, the prime accused in the rape and murder of seven-year-old Zainab, to death four times.
The court also handed over life imprisonment to Imran Ali and imposed Rs. 3.2 million fine on him.
ATC judge Sajjad Ahmed read the verdict, reserved during the previous hearing of the case, at Kot Lakhpat Jail.
The trial was held on daily basis at the Jail for security reasons.
For the first time in the history of Pakistan, a court has completed proceedings of a case after indictment of the accused in four days.
The seven-year-old Zainab went missing on January 4 when she was returning home from her maternal aunt's house.
However; on January 8, her body was found in a garbage dump in the city of Kasur.
There were torture marks on the body of Zainab and she was raped before murder, medical report had revealed.
The brutal and inhuman incident had sparked outrage in Kasur city and on social media while parents of the victim girl had appealed Chief Justice of Pakistan (CJP) Justice Saqib Nisar and Chief of Army Staff (COAS) General Qamar Javed Bajwa to take notice of the incident.
General Bajwa had, then, directed the authorities concerned to extend every possible help to the civil administration to nab the culprit while the CJP also took notice of the incident and ordered Lahore High Court to conduct hearing of the case on daily basis.
To arrest the culprit, some 1150 DNA samples were taken among which, Imran's DNA matched the samples taken from the body of Zainab.
He was arrested on January 20.