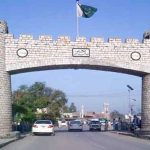 KARACHI: An Anti-Terrorism Court (ATC) on Wednesday indicted 10 suspects including Muttahida Quami Movement-Pakistan's (MQM-P) leaders Rauf Siddiqui and Hammad Siddiqui in 2012 Baldia factory fire case where as many as 260 workers were burnt to death.
Rauf Siddiqui, Hammad Siddiqui, Rehman Bhola, Zubair Chariya and other MQM-P members were indicted on the charges of setting fire in the factory by using chemicals. All the suspects pleaded not guilty to the charges.
According to reports, Rauf Siddiqui has been additionally charged for trying to settle the matter by receiving money. The next hearing of the case will be held on February 17.
During September 2012, about 260 workers of the Ali Enterprises' factory – also called Baldia factory – were burnt to death due to eruption of fire. JIT report had revealed that the act was a case of arson.
Hammad Siddiqui, the prime suspect of Baldia factory tragedy, was declared an absconder by the court.