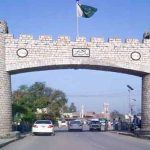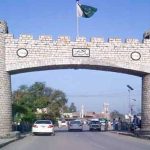 KARACHI: An anti-terrorism court issued non-bailable arrest warrants of 15 accused including Kamran Farooqui MPA during May 12 case hearing on Thursday.
Karachi Mayor Waseem Akhtar was produces before the ATC in 12 May mass killings case.
During hearing, the judge asked Waseem Akhtar where was he during the incident on May 12? Akhtar said he was an advisor of the chief minister and was present at the Governor House.
The mayor's counsel Khawaja Naveed in his arguments claimed that SSP Rao Anwar booked his client in 27 cases within a night after his nomination as the mayor of the city.
The counsel further said that the Airport Police registered three cases of May 12 incidents. The police without the court permission filed six cases of May 12 incidents in the city.
The counsel said that MQM leaders Khushbakht Shujaat and Farooque Sattar being provided security in the provocative speech case while Waseem Akhtar has been imprisoned. "Some people don't like Akhtar as the mayor," he said.
Waseem Akhtar pleaded to the court for granting bail in the case. "I am elected Mayor of the city. Grant me bail. I will not escape," Akhtar pleaded to the court.
The prosecution lawyer informed the court that Waseem Akhtar has confessed to police that he had ordered for halting the rally of the former chief justice Iftikhar Chaudhry on the day at any cost with any death toll.
Akhtar, however, rejected his confessional statement in the custody and said his statement and the police record are different.
The judge ordered the investigation officer to produce the record before the court and adjourned the hearing till October 18.
The mayor of Karachi facing a number of cases including May 12 massacre in the city.
On May 12, 2007, on the occasion of the then deposed Chief Justice of Pakistan Iftikhar Muhammad Chaudhry's visit to the city, clashes broke out among the armed workers of rival political parties in Karachi as more than fifty people were killed and scores of others were injured.
Opposition parties at that time blamed MQM, an ally of then military ruler General Musharraf, for the violence in the city.