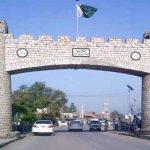 LAHORE: Veteran film actor and director Nadeem Baig has urged the film producers and directors to find new writers for attractive stories to make films successful.
Nadeem said that when a lot of film writers were serving in film industry over one hundred films were being produced annually by Pakistan film industry, adding that now only 25 to 30 are being produced.
He said that if new film writers join film industry and write stories on new and unique subjects the industry can make fast
progress towards its past glory.