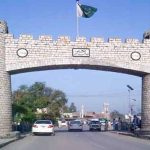 ISLAMABAD: Prime Minister Nawaz Sharif's son Hassan Nawaz on Monday has said that the he has asked Panama Joint Investigation Team (JIT) to clearly tell about his fault and reasons behind incessant hearings.
Addressing the media at Federal Judicial Academy after a 2.45 hour-long third appearance before the team, Hassan Nawaz said that he has answered all the questions posed by JIT. He said that court's proceedings have ended while probe is still underway.
He said that the authorities only want to put pressure on PM Nawaz by calling his children.
The premier's son also announced to have presented all the relevant data to the JIT.
On the other hand, Federal Minister for Finance Ishaq Dar will face the questions prepared by the JIT at 3:00pm today while PM Nawaz's other son Hussain Nawaz and daughter Maryam Nawaz will appear before the JIT on Tuesday and Wednesday respectively.
It is to be mentioned here that JIT probing offshore wealth of Sharif family in Panama Papers case will present its final report to SC on July 10.
Earlier on Sunday, PM Nawaz Sharif's cousin Tariq Shafi appeared before the JIT, saying that the JIT inquired about the Gulf Steel Mills and that he answered all the questions.
On the other hand, Federal Board of Revenue (FBR) had written a letter to the investigation team, stating that it is unable to provide more record of Sharif family and Ishaq Dar in addition to what it has already submitted.
The only wealth statement of Sharif family which is missing from the record is of the days when the family was not present in Pakistan, stated FBR.