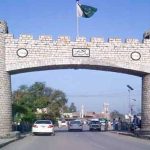 ISLAMABAD: Pakistan Muslim League-Nawaz leader Maryam Nawaz has resumed Sunday morning recording statement in Avenfield reference before the accountability court.
The Avenfield reference, pertaining to the Sharif family's London properties, is among three filed against the Sharif family by the National Accountability Bureau (NAB) last year on the Supreme Court's directives.
Maryam, who started recording her statement on Thursday, has recorded her statement in 82 of the 128 questions asked by the court.
Maryam, along with husband Captain (retd) Safdar and father Nawaz Sharif, is appearing before accountability judge Muhammad Bashir.
At the last hearing on Friday, Maryam had remarked that the flats in London are the property of her brother Hussain Nawaz, adding that he is also the beneficial owner of British Virgin Islands offshore companies Nielsen and Nescoll.
Maryam further shared that the report compiled by forensic expert Robert Radley cannot be trusted as it is contrary to the facts.
"We had submitted the trust deed to the Supreme Court, however, the apex court did not ask any question about the trust deed," she remarked, adding that the JIT began an investigation on its own and "approached a so-called IT expert with ill-intent."
The entire process of engaging the IT expert and submitting him the documents is very suspicious, she asserted.
"In reality, the services of Radley were employed to produce a fake report. The report was prepared to include mine and my husband's name in the case," she added. "This report was prepared on the basis of a scanned copy which is unacceptable," she said.