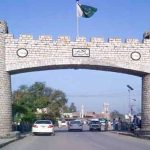 ISLAMABAD: Responding to criticism that as to why she failed to report the harassment at the hands of Imran Khan earlier despite her claims she started receiving "inappropriate messages" in 2013, Ayesha Gulalai on Thursday conceded that she only managed to summon the courage to spill the beans now.
She said she went public against Pakistan Tehreek-e-Insaf chairman after the situation became unbearable. Asked whether she asked Imran Khan to marry her, the lawmaker said she had informed her father about the "lewd messages" she received from the party chief.
She said Imran Khan would also give hints about the marriage in his "inappropriate messages" which she initially tried to ignore. She said Imran Khan asked her to meet him alone but she visited the PTI chairman along with his father and brother.
She said her father asked Imran Khan about his intention whether he really had plans to marry her.
Ayesha Gulalai said she had the record of the messages she received from Imran Khan and would present before court of law. She said Imran Khan would be responsible if any harm came to her or her family.
Earlier, in an interview Pakistan Tehreek-e-Insaf chairman Imran Khan said Ayesha Gulalai has trapped herself by allowing the Pakistan Muslim League Nawaz to use her against him.
He said Pakistan Muslim League-Nawaz was behind the character assassination campaign against him, adding that it was an old habit of the ruling party. " I can't forget what they did to Benazir Bhutto, Nusrat Bhutto and Jemima." said he.
"Why did she remain silent for four years, she should have opened up during this period," he said.