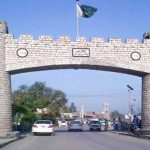 ISLAMABAD: Parliamentary Affairs Adviser Dr Babar Awan on Saturday briefed Prime Minister Imran Khan regarding legislation over novel coronavirus.
The premier chaired an important meeting with his legal team to deliberate on legislation over COVID-19 as directed by the Supreme Court and examined the progress made in health sector.
Imran Khan stressed that a reforms package will be introduced in health sector. The dignitaries decided that the law will be amended to protect women and weak class of the society.
Attorney General Khalid Jawed Khan and Special Assistant to the PM on Accountability Shahzad Akbar also attended the meeting.