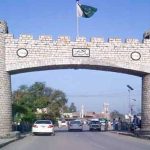 DUBAI: Opener Babar Azam has become the top-ranked batsman in ICC's T20I Player Rankings, while leg-spinner Shadab Khan has soured to number two spot in the relevant bowlers' ranking, thanks to their exploits in the recent 3-0 whitewash of the West Indies in Karachi.
Azam scored a total of 165 runs in the three-match series, smashing two 50s — one of which could also have been a maiden T20 century had he scored just three more runs.
Shadab, on the other hand, picked up five wickets in the series and was a constant nuisance for the Caribbean side, which struggled in all three matches and left these shores empty-handed.
It's the second time Azam has reached to the batting list's pinnacle; he did it the first time earlier this year before Glenn Maxwell usurped him.
Former captain Misbahul Haq is the only other Pakistani batter to have achieved the feat, which Azam — still only 23 — has now managed twice.
Fast bowlers Mohammad Amir and Hasan Ali are also on the charge in the latest rankings for bowlers. Amir has risen 15 places to 12th, while Hasan has jumped 10 places to a career-high 30th position.
But left-arm spinner Mohammad Nawaz is the biggest mover, with his four wickets in the West Indies series helping him rise 66 places to a career-high 53rd rank.
Meanwhile, Maxwell is the number-one ranked T20I all-rounder. The only Pakistani in top 10 of the list is Shoaib Malik, who is ranked ninth.
In team rankings, the top-ranked Pakistan has opened up a four-point advantage over second-ranked Australia.