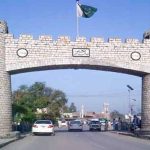 ISLAMABAD: Pakistan Tehreek-i-Insaf (PTI) leader Babar Awan on Monday criticized adviser to Prime Minister on Financial Affairs Miftah Ismail for selling PIA and giving away steel mills for free.
Talking to media, Babar Awan announced that he has decided to contest elections from NA-153 constituency. "Steel mills and PIA are worth billion of rupees. We will not allow selling them in Landa Bazaar," he said.
"Pakistani nation has seen inflation, unemployment and murder of people on last 10 years. PTI and Imran Khan should be given a chance to break the status quo," maintained Babar Awan.
The PTI leader said that Defence Minister gave statement that there is nothing right in the defense departments. "The minister should explain his statement. Was the words were uttered on the agenda of Modi?" he asked.