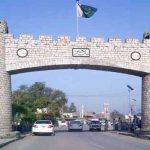 QUETTA: Chief Minister Balochistan Nawab Sanaullah Zehri on Sunday presented the provincial budget for fiscal year 2016-17 with a total outlay of Rs289bn, with Rs42.67bn allocated for education.
Education's allocation for the current fiscal year has increased by 15 per cent when compared to last year's fiscal budget.
Zehri also announced 14,000 students from Balochistan will be given scholarships in national and international educational institutions. 80 primary schools will also be upgraded to middle school level.
725 new schools will be established under the Global Partnership Program, in an effort to increase literacy rates in the country's largest province.
The budget presented in the assembly had a total deficit of Rs36.48bn.
For the current fiscal year. the provincial government has allocated more than Rs17bn for the health sector, out of which Rs1.57bn will be spent for provision of free medicine to poor and needy patients.
The chief minister said the government is making efforts to bring the province at par with other provinces in terms of development.
The provincial government has allocated Rs71bn under the public sector development program while Rs218bn has been earmarked as non-development budget.
Rs30.25bn have been allocated for law and order in the volatile province.
Zehri also announced a 10 per cent increase in the salaries of government employees and said that the minimum salary has been increased to Rs14,000.
The provincial government has allocated Rs10bn for provision of clean drinking water to Quetta while Rs7.4bn have been allocated for overall betterment of the agricultural sector.