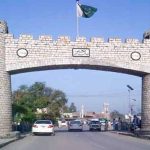 QUETTA: The Balochistan provincial budget for fiscal year of 2015-16 will be presented today in the Provincial Assembly.
The budget worth around Rs2.03 trillion will be presented by the Finance Minister in the assembly session, scheduled to be held at 4:00pm. Rs1.90 billion is expected to be allocated for purchases of helicopters while increment of salaries of government employees up to 10 per cent is also being considered.
Sources said that provincial budget 2015-16 would worth more than Rs1.03 trillion while Rs175 bn will be allocated for non-development funds and Rs50 bn as development budget.
Sources said that increment of salaries of government employees up to 10 per cent is also being considered which will be approved by Chief Minister Balochistan in meeting of provincial cabinet