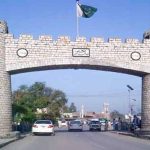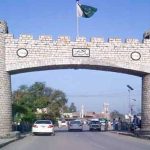 ORAKZAI AGENCY: A ban has been imposed on the entry of journalists to Orakzai Agency and giving media coverage to inmates in the said tribal area.
Talking to Khyber News, President Orakzai press club Saleh Din said that journalists had been banned to enter Orakzai Agency and give media coverage to inmates.
He added that the restrictions have been imposed following the transfer of Brigadier Imran Sherazi to the agency.
Saleh Din condemned the restrictions on media and journalists by the Orakzai Scouts Commandant and added that media men were being ill-treated.
The press club President demanded of the Corps Commander Peshawar and XI Corps to transfer Brigadier Imran Sherazi and revoke the ban on media and journalists.