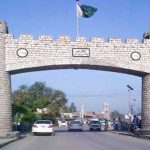 ISLAMABAD: The process of receiving Hajj applications continued across the country today on Saturday.
According to spokesperson of the Ministry of Religious Affairs, 1,72,000 hajj applications have been received so far.
He added that designated bank branches would remain open to receive applications on Saturday and Sunday.
He said that the intending pilgrims could submit their applications till Wednesday.
The Spokesperson said that balloting for successful applicants would be held on Friday.