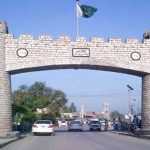 DUBAI: Pakistan Test captain Sarfraz Ahmed said that the team was fully prepared but the batting performance disappointed them.
"We have learnt a lot from the test series," he remarked while speaking to media after the match, adding that he hopes to not repeat the mistakes in the future test series.
Sri Lanka's batting and bowling were exceptional, he said. Toss is very important in such conditions, said the captain who lost the toss twice.
While praising the performance of middle-order batsman Asad Shafiq, who scored 112 in the second innings of the second match, he remarked that if any player would have performed like this in the first innings of either the first or second test then Pakistan would've won for sure.
Pakistan lost the second test against Sri Lanka being played in the United Arab Emirates (UAE) on Tuesday when the team was dismissed for 248.
This was Pakistan's first Test series loss in the UAE since the team started playing its home matches there.
Sri Lanka won by 68 runs, clean sweeping the two-match series. The last batsman, Wahab Riaz, was caught out at extra cover on a ball by Herath.