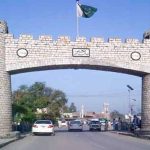 MUMBAI: International Cricket Council (ICC) is going to make major changes in its policies this weekend in a two-day board meeting in Dubai, and the Board of Control for Cricket in India (BCCI) seems to be a victim of isolation for the first time in past 25 years as it is going to participate in the proceedings as a silent spectator.
As per details, the reason of BCCI's isolation is that ICC has not sought any suggestion from it regarding the addition of new Twenty20 and Test leagues.
According to the Times of India, following are the policy changes that will be passed at the ICC Board meeting in two days:
A) Writing off the Big Three model that had initially allowed BCCI to rake in a 20.3% stake in ICC revenues, the newly done math is now likely to bring down BCCI s revenues from the ICC by half, if not more. Those in the know say expect worse damages .
B) Ireland and Afghanistan likely to be given Test status which in turn could make way for a new Test cricket structure. The structure may not be a two-tier but a baseball-styled conference structure as it happens in the MLB (US).
C) One ICC tournament mandatory every year alongside qualification tournaments for World T20.
D) Pooling of overseas television rights – this is not on the ICC Board agenda but will be part of discussion among Member Boards.
Finding itself helpless in front of the ICC policy changes, BCCI is now thinking to pull out of ICC Champions Trophy in 2017.
On the other hand, Pakistan Cricket Board (PCB) Chairman Shaharyar Khan has also threatened to oppose Big Three system in the ICC board meeting in Dubai.
Shaharyar Khan said that PCB supported Big Three as India had signed a memorandum of understanding (MoU) with Pakistan to play six bilateral series between 2015 and 2023, however, there is no point in supporting this system anymore as India failed to fulfill its promise.