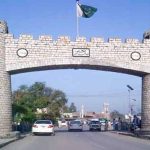 ISLAMABAD: Prime Minister Imran Khan on Monday revealed that he is saving country's money worth millions of rupees by choosing to live at his Banigala residence instead of the Prime Minister House.
PM Imran added that he bears all the cost of his house himself and has spent Rs6 million from his pocket on his residence.
The Pakistan Tehreek-e-Insaf (PTI) government has saved Rs350 million of Prime Minister's Office through austerity measures, he added.
PM Imran further went on to add that he did not have any camp offices as opposed to Sharif brothers who had multiple of them offices on which money was spent from the government's kitty.
The premier then stated that the barbed wire to ensure security at the Banigala residence was purchased from the party fund while he built the road, leading to his residence from his own pocket by selling a gift.
He also afforded expenses of his house at the Zaman Park while Sharifs spent Rs350 million only on entertainment, Imran said.