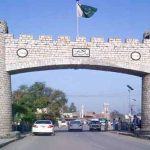 BEIJING: China has rejected India's concern over Pak-China Economic Corridor, on Tuesday, which is of worth of $46 Billion.
Foreign Office of China has rejected India's reservations on CPEC, and said that India concerns are not right enough and we will carry on trade ties with Pakistan.
Earlier, on Sunday the Indian External Affairs Minister, Sushma Swaraj, while talking to media persons said that Indian Prime Minster on his recent visit to china had seriously expressed the reservations to Chinese government.
According to sources, China in a statement has said that the CPEC would bring stability and prosperity in the region, adding that Beijing and Islamabad were committed for the implementation of the economic corridor.
She said that India had also asked China Ambassador, in New Delhi, to address India's concern over the $46 billion economic corridor.